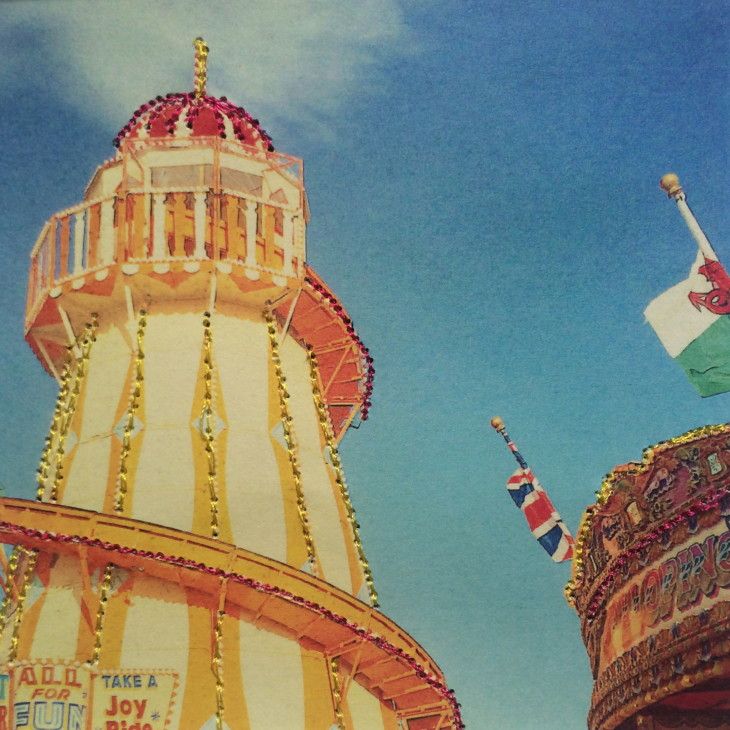 During the hols we went to Car Fest North. Organised by the fabulous Chris Evans from BBC Radio 2's Breakfast Show to help raise money for the charity Children In Need. Whilst there I took some pictures of the fun fair that was entertaining the kids.
When I got home I did some editing on the old computer and printed the images that worked the best onto card. Then I stitched into the pictures but it seemed I had chosen card that was too thick as the thread disappeared completely leaving just a series of holes….not what I wanted at all, so I had a play around with different thicknesses until I got the right one.
I then cut some plain fabric to use to back the work and then bondawebbed (is that even a word?!) the image to the fabric. The best way to do this is to make a sandwich from baking paper (NOT grease proof!) lay the fabric down and place the bondaweb, glue side to the fabric, fold the top layer of baking paper over and iron on a hot setting for a few seconds.
Peel the paper layer off from the glue and then place the image (picture up) onto the fabric, again make a sandwich with the baking paper and iron on a hot setting for a few seconds until the glue has done its job and the picture is now stuck nicely to the fabric.
There is no final say on heat or amount of time to iron for as each iron is different, it's just a simple case of experimenting. Err on the side of caution I would say and then build up time and heat as you need.
Now you can stitch away til your heart's content! Which is what I did with these three pictures. Playing about with different threads and areas that I wanted to stitch. After many different attempts and deciding which areas worked and which didn't I have ended up with a few small areas added to the images but I rather love the simplicity.
I think the structures and colours speak for themselves especially against those stunning blue skies.
Pagination
From my shop
Sorry, no posts matched your criteria.
From Instagram