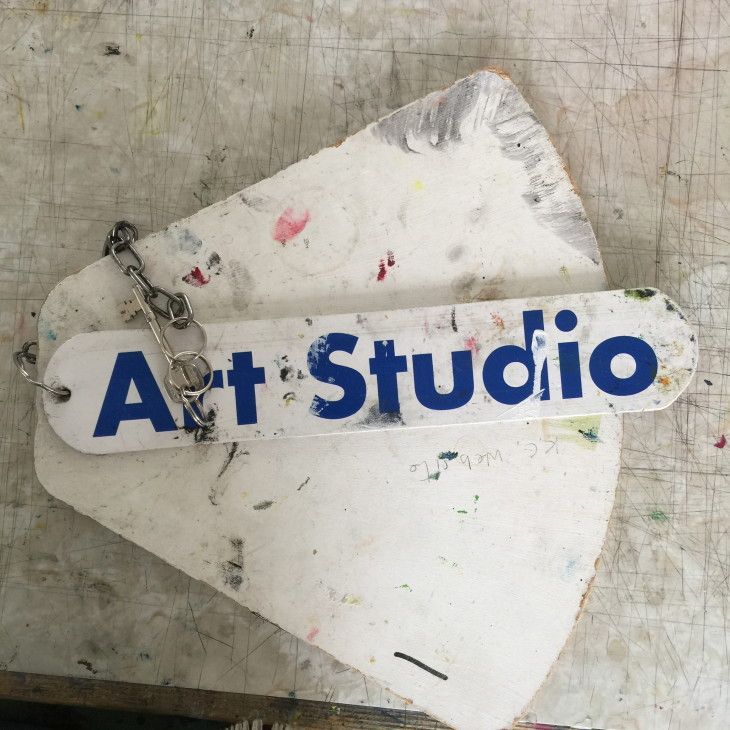 I forget how random being in a learning environment is after so years being out of it. It works in its own time zone and nothing ever seems to be rushed. It's all a little haphazard and more than a little frustrating. I went along recently to the local college who happened to be running a printmaking course. I was hoping to get to grips with some screen printing and to have the opportunity to use a decent sized press.
We started playing about with mono prints and getting a feel for the ink and different supplies. With only having 2 hours in which to set up, make and clear down it can seem a little frantic in my head rather than the zen den of creativity I was looking for but that is the time we have been allocated and so I have wanted to use it to the max and it is not much more different from the chaos of home in that sense.
We have quickly established that most of us are pretty competent at printmaking and are mainly using it as an opportunity to experiment with different mediums than we usually use and to work in an environment with other creatives and artists rather than working in solitary confinement all the time. I found whilst pondering some dry point that the table top I was working on had the most wonderful scars all over it from years of people splicing out work. I would probably say that some of the marks could easily have been made by me many moons ago when I was here doing A-levels….. I sat with the dry point sheet over the top and basically had great fun with a ruler and a sharp point mark making hither and thither in a haphazard fashion but with dead straight lines, a juxtaposition in itself and something that I can't say is normal to me in any way at all! I think they worked quite successfully and I think I will have good fun playing about with this some more in my own time.
I've also had the opportunity to trial some System 3 screen printing mediums. Blocks that are liquid and painted onto the screens in different layers and either kept or washed off. Then the screen is ready to print through. Being that I am not so hot making really neat work and have no idea how any of this worked having never come across it before, I just grabbed some newsprint, scrunched it up and used it as a paint brush to smear the blue sticky mask on to the screen.
I then used my screen printing inks and acrylic paints mixed with screen printing medium to print with. I am loving the painterly effects of the prints that have materialized.
I made a blue blocked background with one screen and then layered over it with swirls of pink. It makes me feel like I have captured swooping waves and also as though a paint brush has just been getting busy over the blue. There is so much movement in them. I also made one with no background which I think I prefer. There is a simplicity to it but also there is no loosing the momentum of the swirls.
This week I have added another layer of a silvery grey to it that I think makes such a difference. I am thinking of making some in black with overlay of grey and white too. I think they would make some great contrasts. I shall keep you posted on how they turn out. I only have a couple of more weeks left on the course so I need to be more focused on how I use  my time and where I am taking the work.
Pagination
From my shop
Sorry, no posts matched your criteria.
From Instagram