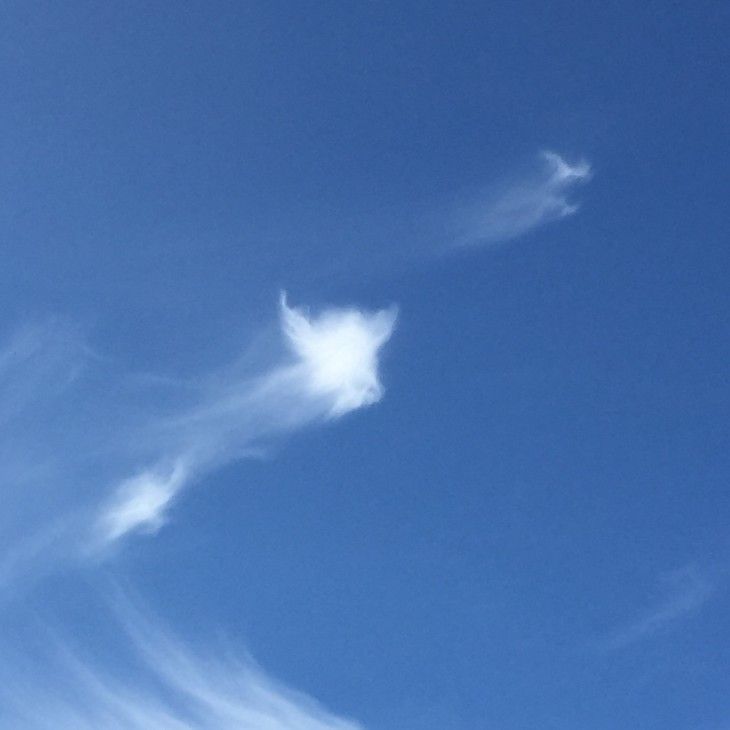 Does anybody else look up to the sky and sometimes spot the most incredible shapes in the clouds? I've seen horses galloping across the blue chased by fire breathing dragons, a fish with a turtle in a jolly hat riding its back and even a straight forward cup and saucer. The kids love cloud spotting with me and sometimes it is definitely a point of 'in the eye of the beholder'. Except for the other evening, when I was out walking the dog, I took a moment and looked up….this is what I saw! I literally couldn't drag my phone out of my pocket quick enough. I added a blue tint to the image below, other than that they remain utterly untouched. 'It's a sign', rang in my head, but, as yet, I am not quite sure what for, other than that evening, the sky was full of even more wonder than usual.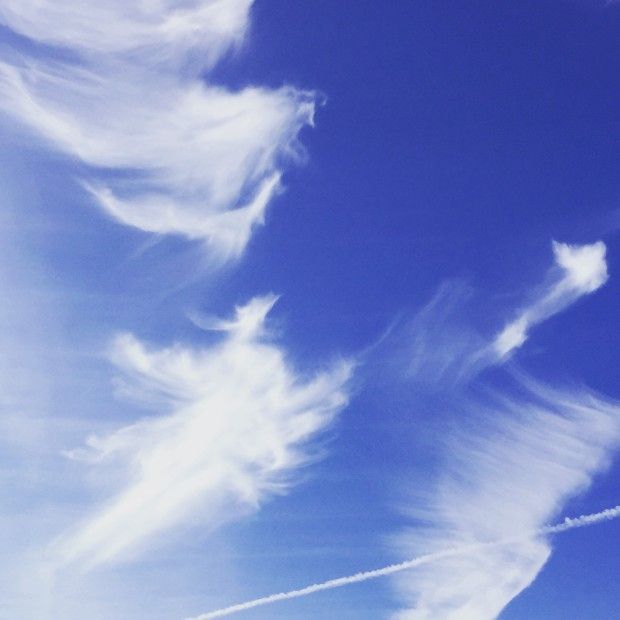 (p.s. – I've had them made into a batch of cards and today they arrived! A pile have already gone out to suppliers and I will be putting them up into the shop next week. So I'll let you know when it's done, but until then, here's a picture of what they look like….)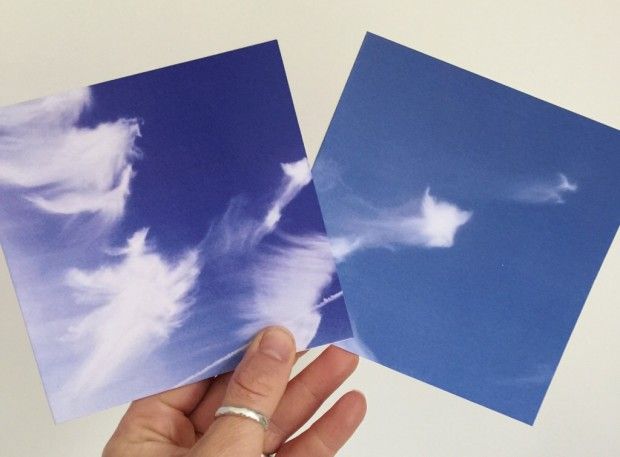 Pagination
From my shop
Sorry, no posts matched your criteria.
From Instagram