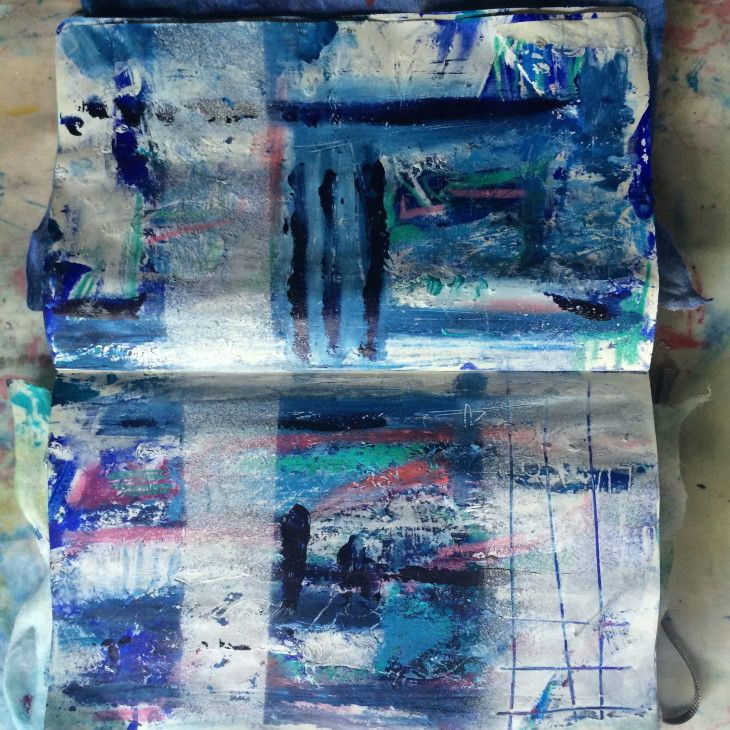 The sketchbook has at last been getting some air over the last couple of weeks. I have started doing some random drawings and then whilst I was working on another painting I opened up a couple of pages and started using them to wipe my palate knife and brushes on in between colours.
It is a really effective way of loosening up your eye and theories about what should be where.
When I had finished the painting I worked into the pages with crayons, more paint, spray paint, oil bars, scratched, scraped, smeared and generally played around with colours and the space until I felt I could push it no further without it becoming too busy and muddy.
Then I chopped up some card making it into a view finder with masking tape, placing it around the pages seeing what I had. I definitely feel that I have a few areas that I can blow up in to large pieces of art. I am so looking forward to having a mess around on a larger scale!
Pagination
From my shop
Sorry, no posts matched your criteria.
From Instagram