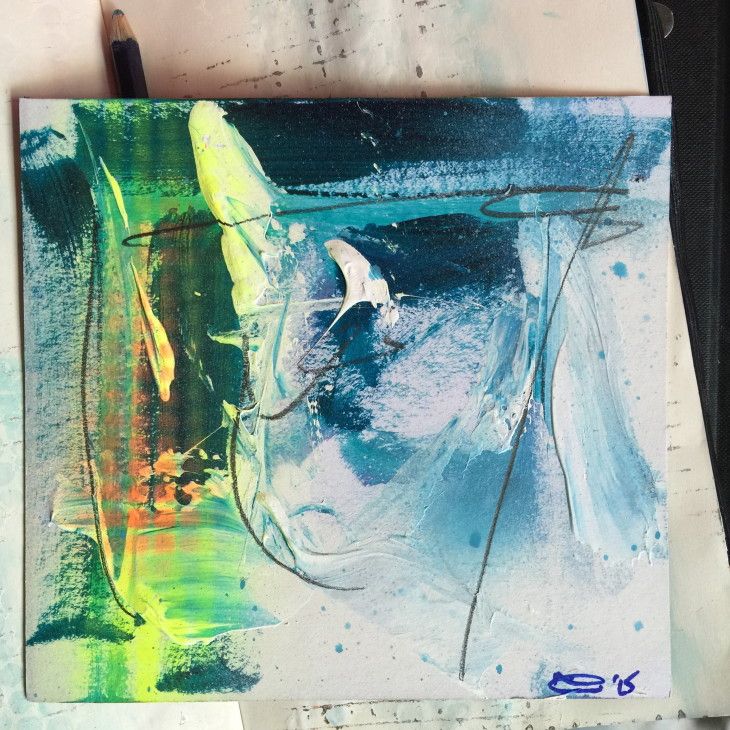 I have been saving all my board offcuts from mounting work. I know it's the hoarding thing going on again, but, instead of just letting them pile up, I have been making myself gaffer tape them to the board next to larger pieces I am making and working on them as I go along. These two little neon studies in yellow and orange make me remember sunrises over the sea.
There is something so freeing about them almost being an afterhtought at the side of the big pieces.  Something I can keep painting into again and again until they gel. There is no pressure to get them right quickly. They can evolve and walk their own path without me nagging them.
Pagination
From my shop
Sorry, no posts matched your criteria.
From Instagram